Bryce Harper is your 2018 Home Run Derby champion, but don't let that distract you from the fact that his father, Ron Harper, almost blew it for him. In the final round of the Derby, Papa Harper contracted a minor case of the yips and nearly cost his son the crown.
While Bryce stayed cool, calm, and collected, his father lost focus and started missing to his arm side. He then overcompensated for his mistake, missing down and in over and over again. He almost hit his son with a few pitches, and even threw one way behind Bryce, in the 50 Cent zone.
Ron Harper, Brushback pitch.

If Bryce charges the mound, it's Ventura/Ryan part deux. pic.twitter.com/Ydrn0OV2Xe

— Rob Friedman (@PitchingNinja) July 17, 2018
Luckily, Bryce was locked in took everything remotely near the zone over the fence.
Believe me, nobody is happier than Ron Harper that his son won the derby, and not for obvious reasons. If Bryce hadn't pulled it off, it would go down as one of the worst breakdowns in the history of professional sports. I can imagine the yips-centric Players' Tribune article, a la "The Creature" by Khris Davis, that will never be written.
One day, no one will remember Ron Harper for his abysmal performance in the Derby, but rather for his incredible beard and Hulk Hogan-type biceps. Which, I must admit, are very worthy of remembrance.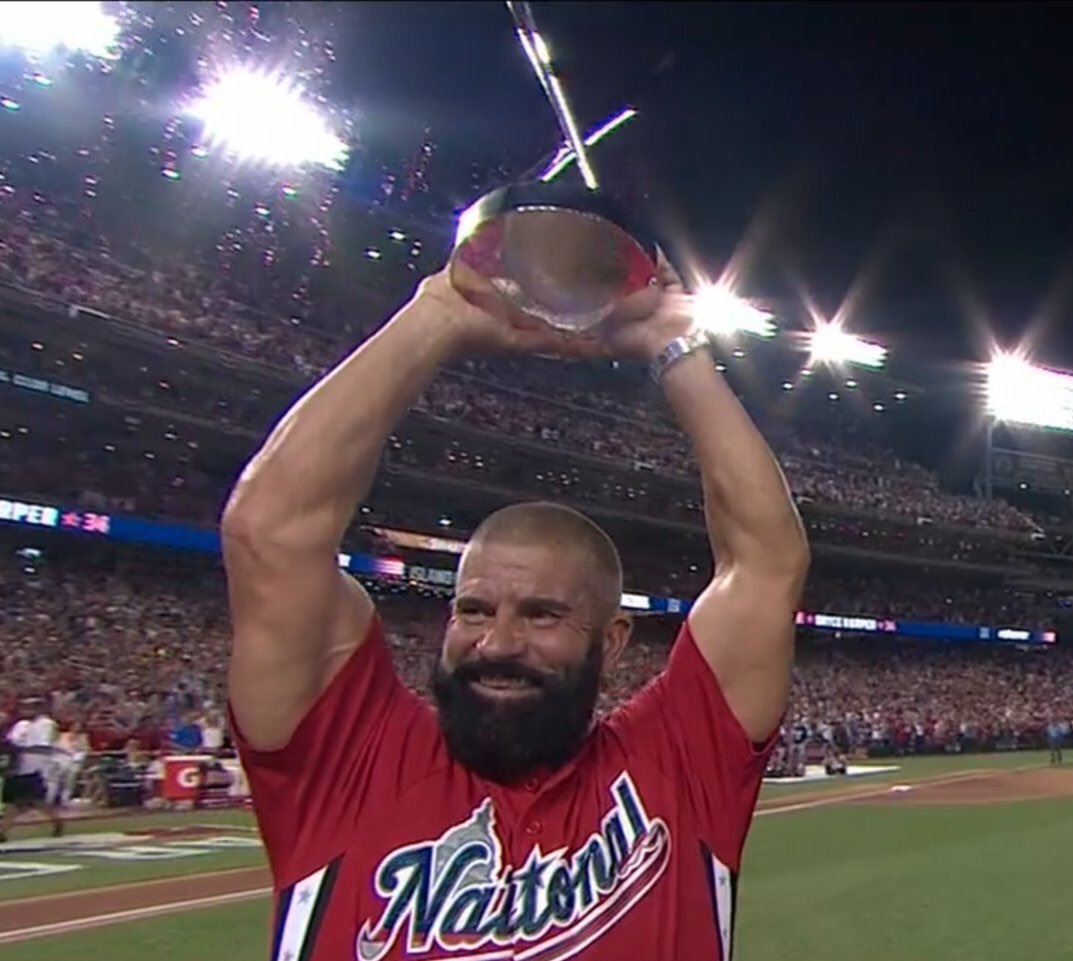 So there it is. Crisis averted. One of the biggest choke jobs in sports history will be erased from the record books, all because of a spectacular performance by his son. What an incredible save.
Image: @SBNation