The Los Angeles Clippers have decided to trade star forward, Blake Griffin, to the Detroit Pistons. The deal, first reported by Adrian Wojnarowski, an NBA Insider for ESPN, includes Brice Johnson and Willie Reed, who will pack their bags and move to Detroit, while Avery Bradley, Tobias Harris, and Boban Marjanovic move to Los Angeles. The deal also includes Detroit sending their protected 2018 first-round pick to the Clippers (2018: 1-4; 2019: 1-4; 2020: 1-4; 2021: unprotected). The Pistons also add a 2019 second-round pick.
What does this mean for the Clippers? Simply this, they are trying to bring in young assets to start the rebuilding process, and are completely trying to clear out cap space. This doesn't mean they will begin to tank, but just simply try to keep a foundation. They are currently sitting in 9th place in the Western Conference with a 25-24 record, barely above .500. The Clippers are still attempting to bring in more young players by continuing to deal their star big man DeAndre Jordan, and one of their best players, Lou Williams. The Clippers have had a rough season so far after losing Chris Paul to free agency. If they want to start to turn it around in coming years, they have to start making massive changes. This is only the beginning for the Clippers.
What about Detroit? This is a good move for the Pistons, helping them make steps in the right direction. I am very shocked that the Pistons would let go of Avery Bradley so soon, and an improving Tobias Harris. Tobias Harris as been one of their best players this year, averaging 18.1 PPG, 5.1 TRB, and 2.0 AST, while shooting about 45% from the field, and about 41% from beyond the arc. Tobias Harris has seemed to peak, and might not get any better than he already is. Avery Bradley, their defensive weapon, has been averaging 15.0 PPG, 2.4 TRB, and 2.1 AST, while shooting 40% from the field, and about 38.1% from beyond the arc. Although those aren't star numbers, they make big contributions to the team.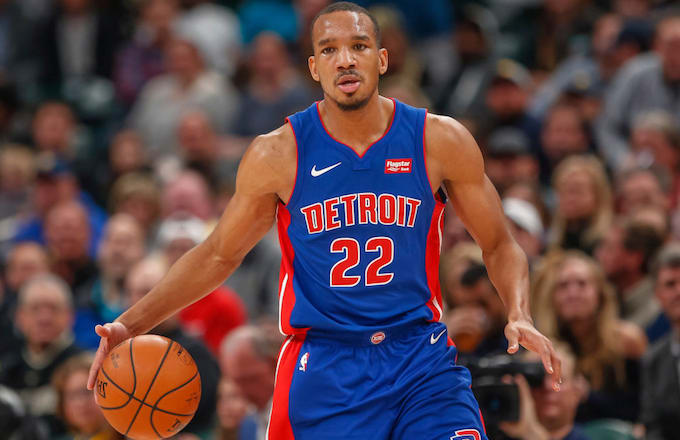 At the end of the day, the Pistons win this trade. They acquire Blake Griffin, who can still be a star, and can help this team improve. The Clippers do receive good assets with Tobias Harris and Avery Bradley, along picks, and clear up cap space, but they have a long road ahead of them. The last time the Clippers were in the rebuilding process, was before they signed Chris Paul.
We are happy to be partnered with FanDuel. If you'd like 2 free entries, click here or on the image below.
---
Photo(s): USA Today Sports, Complex, Sports Illustrated, Forbes